As a hub of agricultural production and management, Ohio is home to a whopping 77,800 farms. The picturesque and tranquil state is known for its soybean, corn, wheat, hay, and oats production.
Ohio doesn't fall behind when it comes to livestock either. The state's ranchers raise hogs, beef cattle, turkeys, sheep, and broilers (young chicken).
Whether you recently joined the agribusiness in Ohio or have been tending to the fields for years, we're sure you haven't lost sight of agricultural marketing. As one of the most integral components of successful farming and ranching, agricultural marketing plays a central role in increasing efficiency and productivity, ensuring great sales, and maintaining optimal performance.
At Robinson AG Marketing, we understand that agriculture cannot be extricated from marketing. While traditional methods may have worked in the past, it's not sustainable in today's competitive industry. Farmers and ranchers who fail to keep up with evolving trends and key insights get engulfed by the burgeoning competition.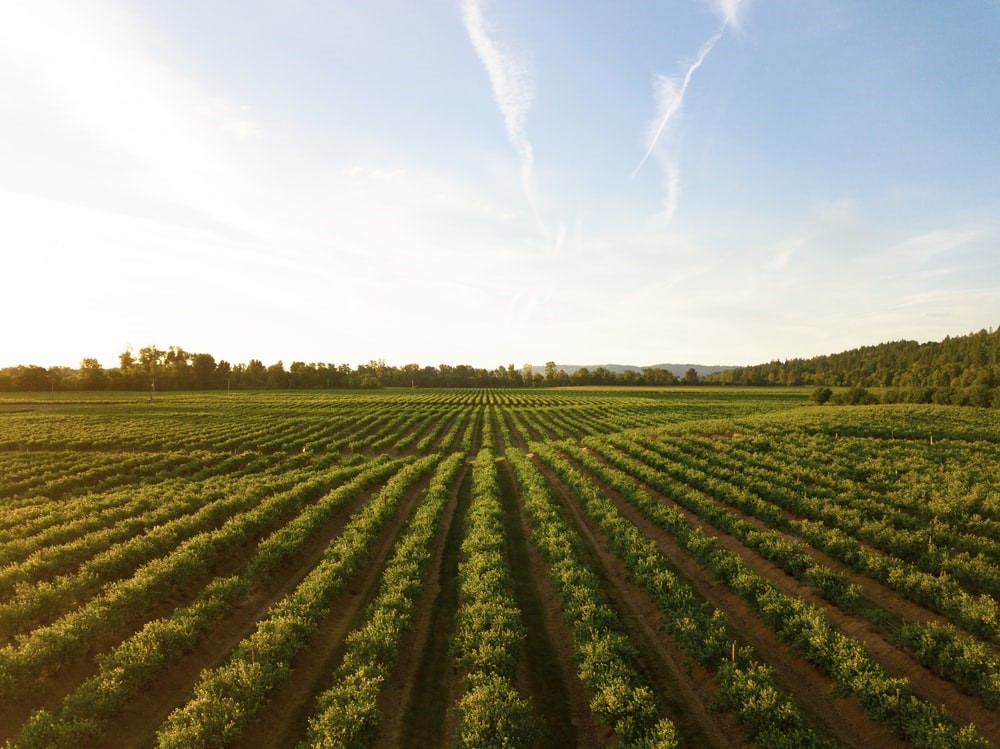 Our Services
Our agricultural marketing services are designed to equip you with professional weather analysis reports, crop condition reports, live audio alerts, cash bids, profit calculations, trade strategy consultations and recommendations, and end-of-day market review reports, among many other essential elements.
Our team goes the extra mile to ensure our clients are given an expansive overview of all the relevant activities that could make or break their business. Our active evaluation and monitoring techniques have helped us give several Ohio-based agribusinesses a much-needed boost in production and sales.
We focus on a wide range of interconnected activities, ranging from planning, growing and harvesting to distribution and advertising, among others. Our team offers expertise in the following areas:
Soybean Marketing
Corn Marketing
Oats Marketing
Wheat Marketing
Commodities Marketing
Live Cattle Marketing
Feeder Cattle Marketing
Cotton Marketing
We'll carefully examine your current agricultural marketing strategy and make adjustments so you can gain an edge in the industry. Our records are carefully compartmentalized and assiduously updated in light of new updates and fluctuations. This helps us create a customized agricultural marketing strategy for each client.
Instead of using a one-size-fits-all approach, we use a carefully systematized set of insights and undertake additional research. The outcome? Our clients are given timely updates that help them stay on top of things and prevent unexpected losses.
How Can I Get Started?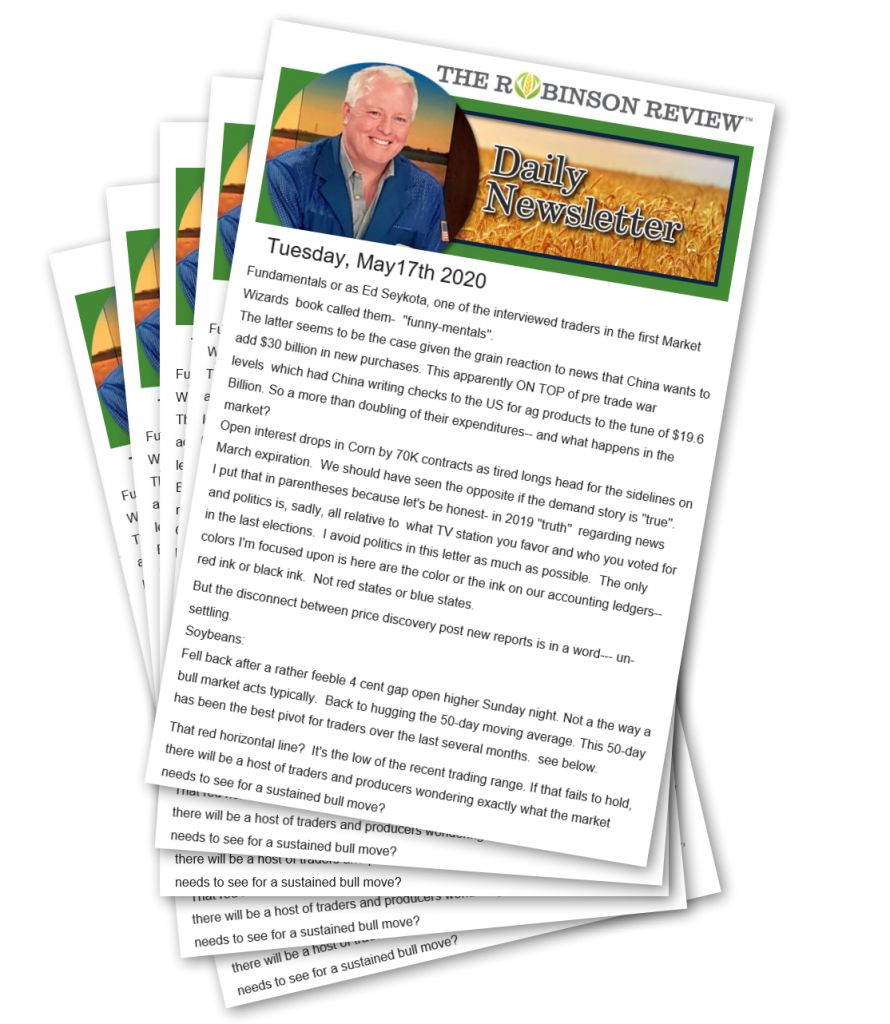 If you're ready to take your agribusiness to new heights, we can help you get started!
Subscribe to The Robinson Review to receive expert analysis on the agricultural market. With over 30 years of experience, Chris Robinson has mastered the industry and knows exactly what works and what doesn't. He'll help you navigate the volatile industry by covering risk management and economic and technical trends.
With an impressive track record, Chris offers individualized assistance based on each client's true operation costs and goals. Click here for a free 30–day trial.
You can also opt for our live audio services for customized advice via short recordings. Ultimately, we'll help you gain mastery over the agricultural industry and orient your agribusiness for long-term growth and systematic revenue boosts.