Famous for its favorable weather conditions and fertile soil, South Dakota is ideal for the producers and traders of agricultural commodities, mainly field crops. The picturesque state takes the lead in the production of winter wheat, spring wheat, durum wheat, oats, corn (grain, pure, silage), sorghum, soybeans, sunflower, hay, oats, millet, peas, barley, safflower, and haylage. In 2019, the total crop production in North Dakota added over $7 billion to the state's economy.
Besides being a hub of field crop production, South Dakota is also home to a vast inventory of livestock commodities, including cattle (cows, heifers, steers, bulls, calves), hogs, pigs, chicken, eggs, sheep, goats, turkeys, poultry, and milk.
According to the statistics revealed by the United States Department of Agriculture, there are currently 29,600 operating farms in South Dakota that cover 43.2 million acres of the state's land area. This figure keeps increasing every year with more farmers and ranchers joining the agri industry.
At Robinson AG Marketing, we offer commodities marketing services in South Dakota dedicated to providing the farmers and ranchers with professional and timely weather analysis, crop condition reports, cash bids, hedging strategy and programs, and live audio alerts. We also offer technical and fundamental analysis, profit calculations, USDA yield and production report analysis, trade strategy recommendations and consultations, and end-of-day market review reports, among other vital aspects.
Our team of expert hedging and grain marketing consultants ensures that our subscribers receive timely overviews of every activity in the commodities market that could take their agribusinesses to new heights. We use the latest tools and technique for monitoring, evaluation, and analyzing the evolving trends in agricultural marketing in South Dakota to help farmers and ranchers improves their commodities production and sales.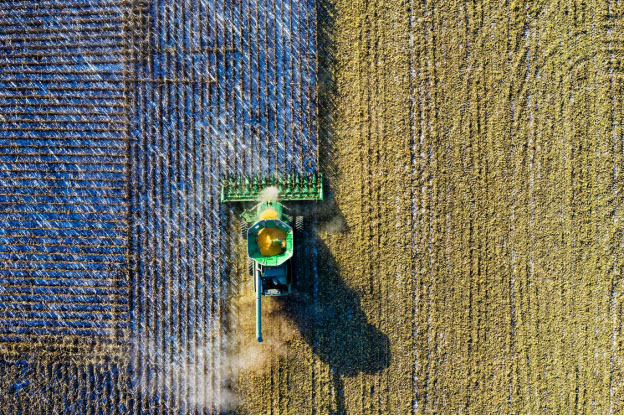 How Can We Help?
At Robinson AG Marketing, we offer ranchers and farmers with an in-depth trends analysis and insights into the following areas in South Dakota:
Feeder cattle marketing
Corn marketing
Cotton marketing
Live cattle marketing
Oats marketing
Wheat marketing
Soybeans marketing
Lean hog marketing
Risk Management marketing
Under the guidance of Chris Robinson, we've offered our clients with technical analysis for short-term and long-term trends shaping the agricultural commodities markets. With 30 years of experience in agricultural marketing and hedging against fluctuating prices and productions, Chris helps farmers and ranchers grow their agribusinesses and successfully manage risk amid high market volatility.
If you're ready to leverage the risk management marketing in South Dakota to give your agribusiness a boost, you're at the right place!
Subscribe to The Robinson Review, a daily commentary by Chris Robinson on the global commodity markets. You can also request a free 30-day trial to make sure you're not leaving your money on the table!