With 9.8 million acres dedicated to farming operations, Michigan is known for its stellar production of corn (pure, grain, silage), soybeans, hay, apples, potatoes, wheat, blueberries, cucumbers, squash, beans, asparagus, cherries, bell peppers, maple syrup, peaches, oats, barley, sugar beets, and haylage. Looking at the wide variety of fruits, vegetables, and field crops produced in Michigan, it won't be wrong to call it the hub for agribusinesses.
With a milk production worth of over $11.4 billion and almost $5 billion worth of crop production in 2019, Michigan has remained a significant contributor in the national economy. Michigan is also home to countless ranchers because of its impressive livestock inventory. Cattle, beef, pig, poultry, sheep (including lamb), and turkey are few of the significant livestock commodities produced and traded in Michigan based on cash receipts.
Michigan's booming agricultural industry isn't a coincidence—the commitment and assiduous work of farmers and ranchers made it possible. Robinson AG Marketing is an incredible resource for the producers and marketers of agricultural commodities who want to grow their agribusinesses with agricultural marketing in Michigan. With the years of expertise and knowledge of our expert consultants, we've provided countless farmers and ranchers with the right tools for taking their businesses to new heights.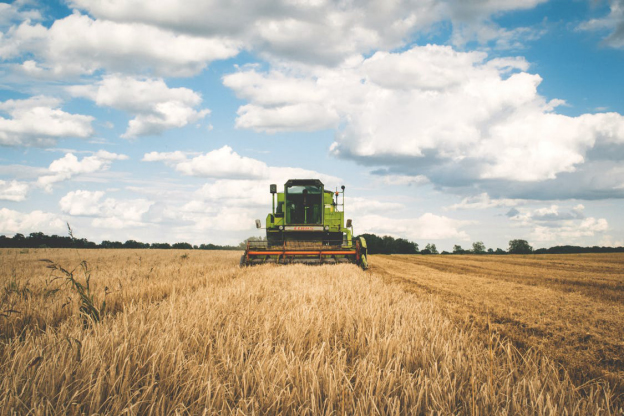 Our Services
For decades, Robinson AG Marketing has offered commodity marketers and producers with expert analysis and insights into the following areas:
Feeder cattle marketing in Michigan
Corn marketing in Michigan
Cotton marketing in Michigan
Live cattle marketing in Michigan
Oats marketing in Michigan
Wheat marketing in Michigan
Soybeans marketing in Michigan
Lean hog marketing in Michigan
Risk Management Marketing
We are committed to providing every client with concrete market insights, analyzing the ongoing trends, and information on the best-practices for commodities marketing in Michigan. Our goal is to help agribusinesses successfully navigate through today's highly volatile agricultural markets and manage price and production risks with adroitness. We are committed to helping farmers and ranchers in Michigan keep their businesses thriving.
We also offer live audio services by Chris Robinson. He records daily market news, sudden weather changes, price fluctuations, and hedging information in his voice for legitimacy.
Our hedging and risk management marketing services in Michigan help farmers and ranchers prepare for volatile seasons with actionable and measurable strategy recommendations. Our expert speakers at Robinson AG Marketing can also represent or conduct a seminar at your next event with your producers or customers.
The Robinson Review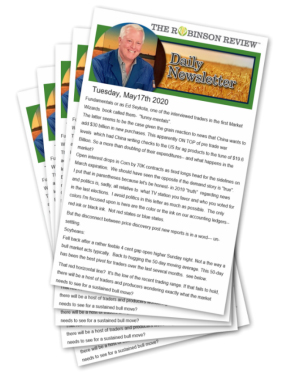 Launched by Chris Robinson, The Robinson Review is a concise and concrete commentary and analysis on the capital markets worldwide. The review offers long-term and short-terms technical analysis on the economic and market trends.
Subscribe to The Robinson Review to take your agribusiness to new heights. We extend our services across Michigan. Request a free 30-day trial today to get started!