While Minnesota is commonly known as the "Land of 10,000 Lakes," the state's agricultural capacity is equally impressive. According to research, Minnesota boasts an astounding 81,000 farms spanning 27 million acres. We wouldn't be surprised if the nickname "Land of 81,000 Farms" catches on in the near future!
The state stands out for its impressive corn, soybean, wheat, oats, barley, flaxseed, and hay production. Minnesota's most notable livestock include hogs, calves, cattle, chicken, and turkeys.
Over the years, the farmers and ranchers here have perfected their craft. It's no surprise that Minnesota's agricultural profile is replete with accomplishments. The state ranks #5 in total agricultural production across the nation. And that's not all; as Minnesota's crop and livestock industry continues to thrive, the numbers are only expected to grow with time.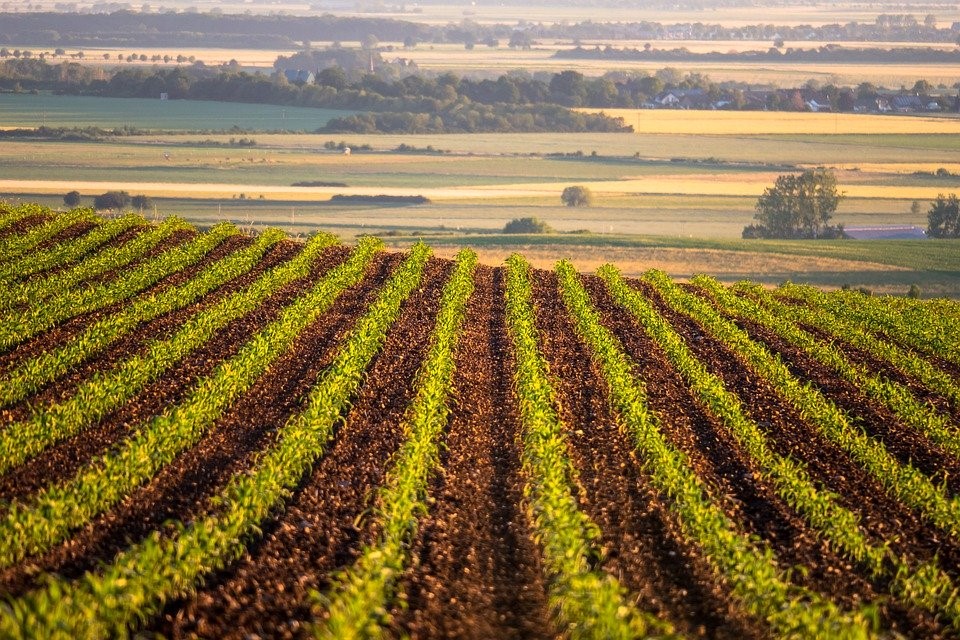 While fertile soil, favorable climate conditions, cutting-edge equipment, plentiful resources, and high-quality seeds and fertilizer make a big difference, they're not the be-all and end-all of successful farming. Similarly, profitable ranching doesn't simply require a high-quality supply of feedstuffs, optimal weather, and adequate shelter.
There are several external factors that determine long-term farming and/or ranching growth and success.
Agricultural marketing is one of them.
At Robinson AG Marketing, we pride ourselves on equipping leading Minnesotan farmers and ranchers with expert industry insights. Over the years, we've helped countless clients turn their business around and get a much-needed boost in sales.
Under the guidance of Chris Robinson, we use a wide range of strategies to ensure our clients dominate the industry. We'll analyze your farming/ranching business and create an individualized marketing plan that helps you achieve your targets.
Our Services
Our team offers expertise in the following areas:
Corn Marketing
Soybean Marketing
Wheat Marketing
Oats Marketing
Cotton Marketing
Feeder Cattle Marketing
Live Cattle Marketing
Commodities Marketing
As leading grain marketing and hedging service providers in Minnesota, we have a laser-sharp focus on connecting our clients with the extended industry. Our proprietary agricultural marketing mix includes crop condition reports, USDA yield and production report analysis, cash bids, profit calculations, professional weather analysis, and technical and fundamental analysis, among many other elements.
In short, we've spent decades mastering the ins and outs of the industry. These key details play a fundamental role in distinguishing good farmers and ranchers from great farmers and ranchers. At Robinson AG Marketing, we want you to fall into the second category.
How Can I Get Started?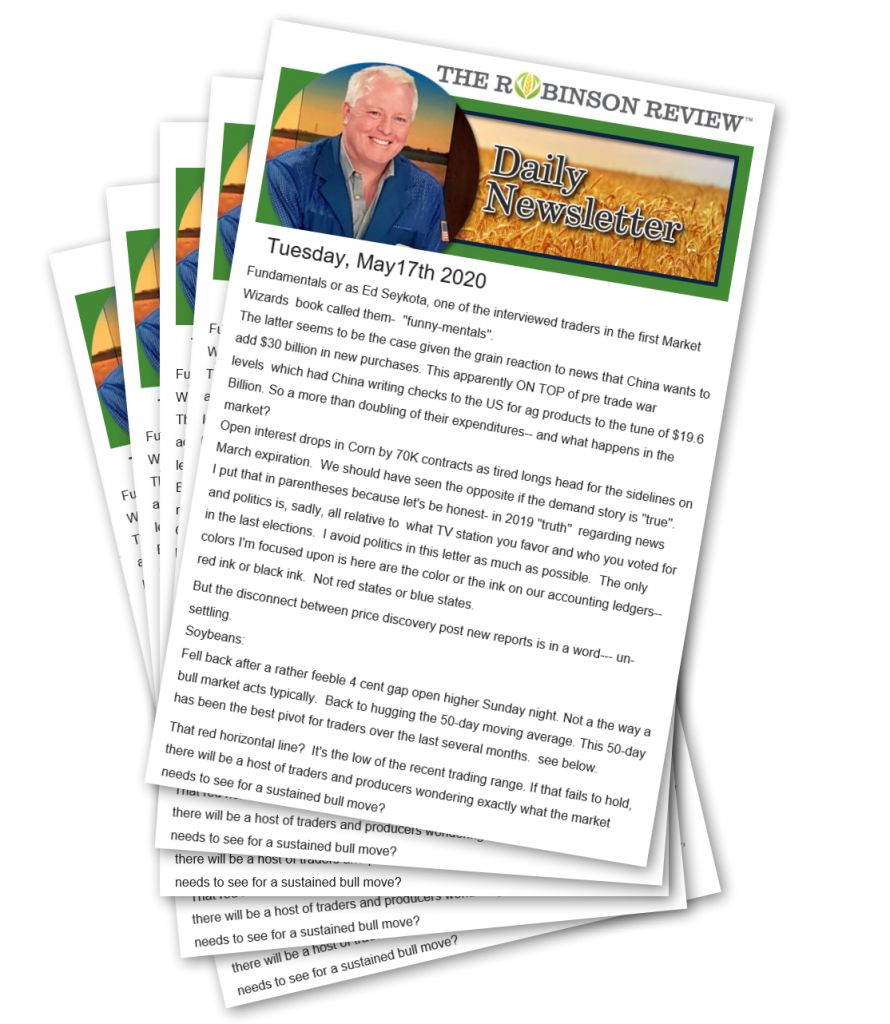 If you're ready to take your Minnesota-based agribusiness to new heights, we can help you kick things off! Subscribe to The Robinson Review for:
Succinct and valuable commentary on the agricultural market
The latest updates
An overview of short-term and long-term technical and economic trends
Stock index analysis
Chris Robinson utilizes his 30-year experience to share valuable insights that play a critical role in ensuring long-term farming and ranching growth. Each client receives a copy of the daily newsletter (Monday–Friday) in their inbox.
Click here to subscribe to The Robinson Review and gain Chris Robinson's expert opinion. You can also request a free 30–day trial for our services.
Chris also periodically records voice updates to keep each client in the loop about key happenings, including sudden price movements and unexpected evolvements. Each sound bite is brimming with oodles of rich industry information so you can easily—i.e. aurally—stay on top of the agricultural market in Minnesota!