Known for its rich, fertile soil and favorable climate, Illinois is the ideal location for farming and ranching. The gorgeous state stands out for its impressive soybean, corn, and swine production.
Over the years, the farmers and ranchers here have become adept at growing and raising a wide range of agricultural commodities, including cattle, sheep, pork, hay, oats, wheat, sorghum, poultry, and organic fruits and vegetables.
Whether you recently started a small farming business from scratch or have been running a successful ranching business for decades, we're sure you know more than just a thing or two about the importance of marketing.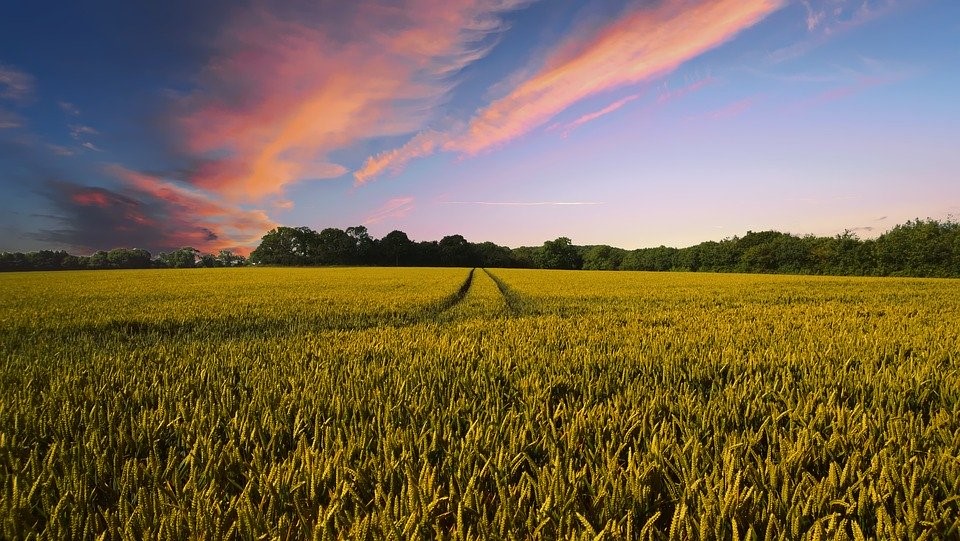 In short, agriculture and marketing go hand in hand. No matter how lucrative your farming or ranching business idea may be, you can't achieve and sustain long-term growth without making marketing a priority.
At Robinson AG Marketing, we've spent years perfecting the art of agricultural marketing. Our team keeps abreast of the latest developments in the industry, top marketing strategies, and expert market analysis to ensure our clients are equipped with everything they need to develop an edge in the industry.
Our services include (but are not limited to):
Corn Marketing
Oats Marketing
Soybean Marketing
Wheat Marketing
Cotton Marketing
Feeder Cattle Marketing
Live Cattle Marketing
Commodities Marketing
According to the USDA-NASS, there are currently over 72,000 farms in Illinois. In fact, this number is steadily growing. As the competition becomes increasingly fierce, farmers and ranchers can't rely on traditional, tried-and-tested strategies to further their business. In order to stand out from the massive crowd and boost sales, gaining proficiency in agricultural marketing is non-negotiable.
We help our clients navigate the volatile agricultural market of Illinois and tailor their existing strategies accordingly. Our team carefully plans, organizes, and manages all aspects of the business to stimulate production and consumption. From handling input marketing to product marketing, we'll cover all the bases, so your agribusiness gets a much-needed boost.
Over the years, we've partnered with countless Illinois-based farmers and ranchers and helped them turn their business around. Under the leadership of Chris Robinson, we've equipped our clients with industry benchmark information, key market insights, and the latest updates on economic and technical trends that could potentially affect the agricultural market.
Having a bird's-eye view of industry processes helps us devise quick solutions that are not only effective, but also extremely relevant.
If you're ready to make the most of risk management marketing in Illinois, we can help you get started! Our team specializes in grain hedging and consulting. From managing your price risk and volatility to offering insights into short-term and long-term industry trends, we'll speed up turnaround so you can hit the ground running.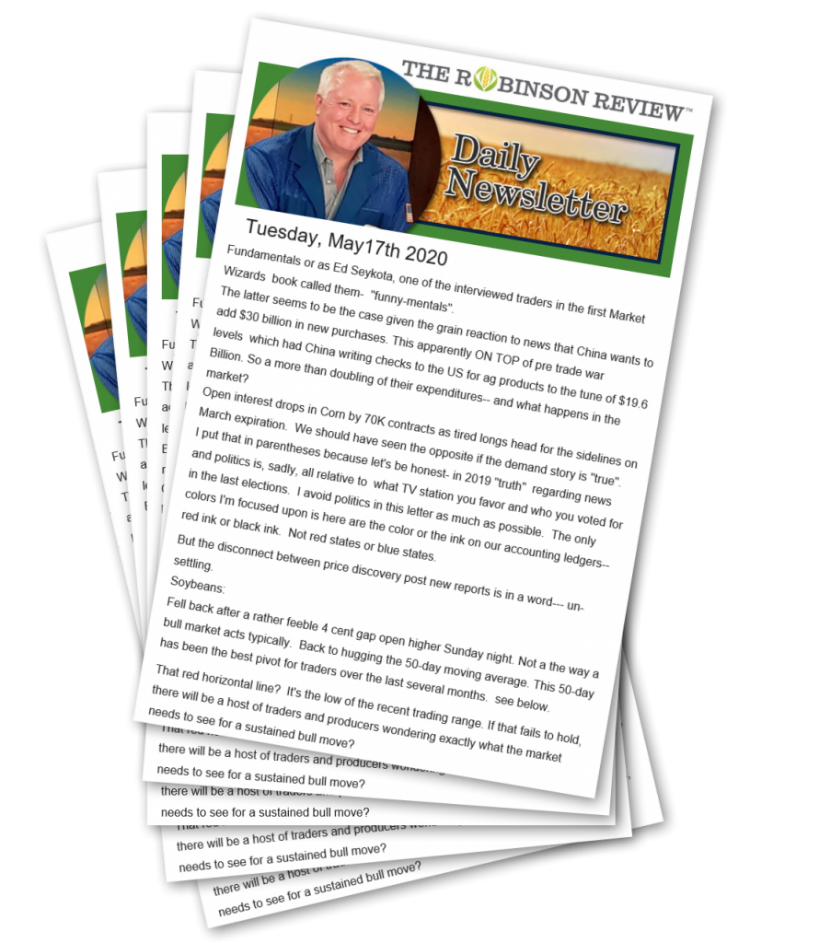 Subscribe to The Robinson Review—our daily commentary on the global capital markets. Once you're done, request a free 30-day trial to get expert advice on the evolving agricultural markets. We'll customize our strategies based on your niche, so you receive a relevant, actionable, and effective plan!