While Kentucky is commonly known for its numerous rivers, vast forest lands, scenic hills, meadows, and swamplands, it's strong agricultural community and capacity are equally impressive. The Southeastern state is home to some of the best-bred farms and auctions worldwide, along with the world-famous horse shows. According to the 2019 state agricultural overview released by the NASS-USDA, Kentucky boasts a staggering 74,800 farm operations spanning 12.9 million acres.
The state takes the lead when it comes to the production of corn (pure, grain, silage), soybeans, hay, haylage, tobacco, and wheat. Just last year, Kentucky contributed almost $5.3 billion to the national economy with its impressive crop production. Kentucky's most notable livestock include cattle, goats, sheep, hogs, chickens, and broilers.
While favorable weather conditions, healthy soil, latest farming technologies, high-quality fertilizers, and seeds play a significant role in Kentucky's astounding crop and livestock production—they're not all the ingredients required for profitable farming. Similarly, successful ranching doesn't only rely on the quality of feed, shelter, and breeding conditions.
Agricultural marketing is one of the primary determinants of long-term ranching and farming success.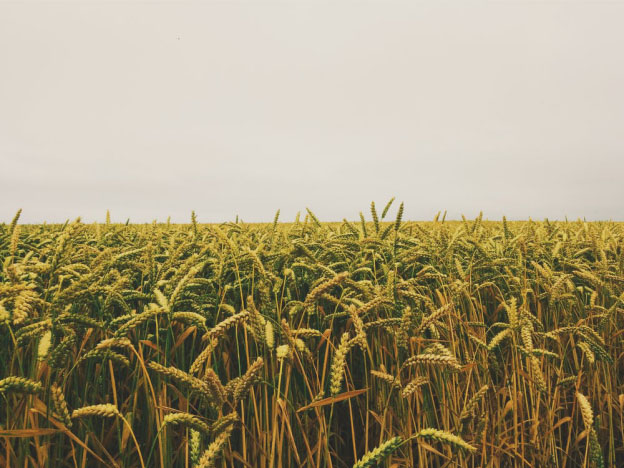 Our Services
Led by Chris Robinson, our team at Robinson AG Marketing is well-versed with every aspect of agricultural marketing and offers expert consultations in the below-mentioned areas in Kentucky:
Risk management marketing
Feeder cattle marketing
Corn marketing
Cotton marketing
Live cattle marketing
Oats marketing
Wheat marketing
Soybeans marketing
The Robinson Review
If you want to master agricultural marketing and risk management marketing in Kentucky, subscribe to The Robinson Review. Launched by Chris Robinson, the review comprises:
Valuable and brief commentary on different commodities marketing, including leanhogs marketing, grain marketing, cotton marketing, etc.
The latest update
The technical analysis report of short-term and long-term economic and market trends
Stock index analysis
Professional weather analysis
Best hedging strategies and programs
Live audio alerts
Crop condition reports
Educational resources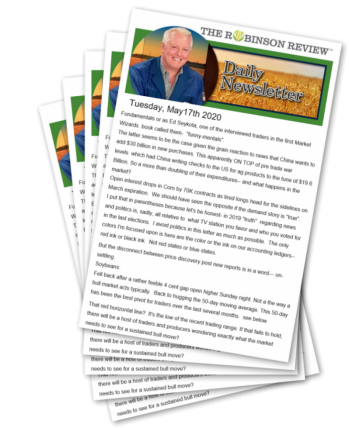 With his 30 years of experience in agricultural marketing and hedging against market volatility, Chris shares his valuable insights that will help you reduce, if not eliminate, your investment risk. The review will equip you with every piece of information you need to ensure your farming or ranching business's long-term growth. Our clients can benefit from our daily newsletter to keep timely and regular tabs on what's affecting commodities marketing in Kentucky. The newsletter will be emailed to your inbox every day from Monday to Friday.
Click here to subscribe to The Robinson Review if you want to take your agribusiness to new heights. You can also request a free 30–day trial for our services.
We also offer live audio services where Chris updates sudden price fluctuations, weather changes, breaking news, and other happenings critical to the commodities markets. Each voice update is brimmed with rich market information so you can stay on top of Ag marketing in Kentucky.